By Courtney Pittman
Plan on customizing your home plan design? Well, you've come to the right place. Our modifications department can you help you make all kinds of changes to almost any house plan. Whether you're looking to make minor or major changes to your home plan design, our in-house experts and designers are here to assist you. A ready-made plan saves you time and money – and can be modified to suit your needs. Picking your new home design is fun and exciting, so customizing it should be too!
Click here to download our detailed modifications guide (for free!) or call us at 1-888-447-1946 today.
What are plan modifications?
A modification is a change in the architectural plan of the home plan design. Depending on the scope of the changes, edits can be made to the existing plan or the plan may need to be redrawn. The time involved is why plan modifications can cost as much as a house plan itself. But, because the home is already designed, it's still much cheaper than paying an architect or designer to start from scratch.
It's important to remember that some changes to your plan may need to be made locally. Each city, state, province and subdivision may have their own set of codes and regulations that have been determined to work best for the area. It's always a good idea to double check.
Let's take a look at some frequently asked questions:
What do custom house plans cost?
• A ready-made house plan design will save you both time and money.
• While a custom architect or designer may charge as much as $30,000 (or more!) for a full set of working drawings, you can most likely get everything you're dreaming of in a ready-to-build house plan for less than $2,000.
How much does it cost to modify house plans?
Modification costs vary according to the scope of changes you plan to make to your home design. Here is a list of some typical customization costs. Remember, the modifications quotes are free for most plans.
• Very minor changes cost $100 - $200 + cost of plan
• Small changes cost $500 - $1,000 + cost of plan
• Medium-sized changes cost $1,100 - $1900 + cost of plan
• Major changes cost $2,000 and up + cost of plan
How long do modifications take?
It's important to note that you can get a FREE modifications quote with most plans.
• Typical times range from four to six weeks, but this can vary quite a bit depending on the time of year, the kinds of changes you're making, and how quickly you interact with your designer.
• Your modification project starts the minute you place your order.
How do I get started customizing my plan with Zonda's customization service?
• The first step is to submit your plan modification request through the website or by calling one of our plan advisors at 1-888-447-1946.
• We will review your request and give you an estimate.
• We will send you a contract for review once your estimate is approved.
• A project manager will be assigned to you and guide you through the process once we receive payment and a signed agreement.
Now, get some inspiration from some of our newest home plan designs!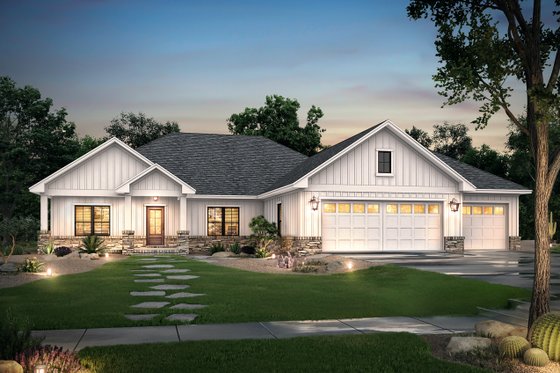 Plan 430-212
This Texas ranch style home plan design features an open floor plan between the main living spaces. The rear porch opens to the great room via sliding glass doors for easy indoor-outdoor living. A spacious walk-in pantry just off the three-car garage makes dropping off groceries smooth and effortless.
The private master-suite enjoys the right side of the floor plan and sports an extra-large walk-in closet, dual sinks, a soaking tub, and a custom shower. Two additional bedrooms and a bath reside to the left of the floor plan.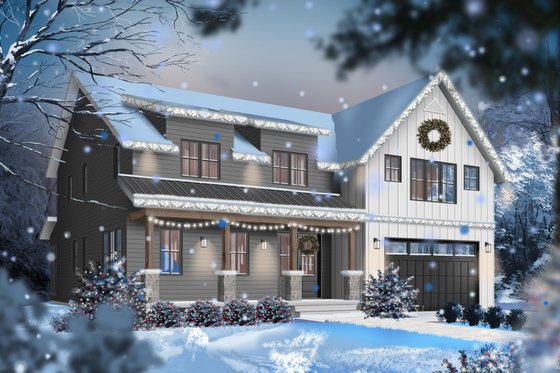 Plan 23-2686
This modern farmhouse nicely balances open gathering areas with spacious private bedrooms. A covered terrace just off the dining room creates seamless indoor-outdoor living through sliding glass doors. Other highlights include the two-sided fireplace in the living room, the spa-like master bathroom, and more.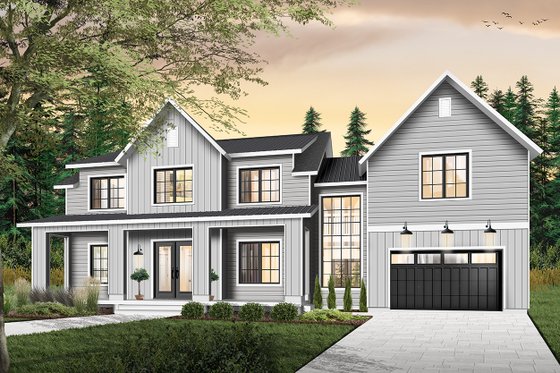 Plan 23-2688
Versatile and spacious, this modern farmhouse gives your family a free-flowing layout that emphasizes relaxed living. The large kitchen sports an island and plenty of counter space. Keep things clean and organized in the generous mudroom just off the garage. Work from home? The study/den makes the perfect home office. Here's a cool highlight of the master suite: a private balcony!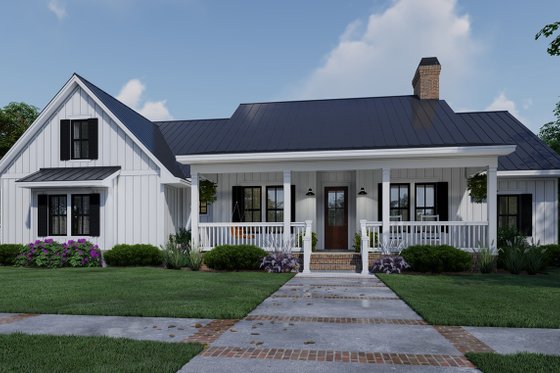 Plan 120-263
Clean and open, this 2,192-square-foot modern farmhouse feels fresh and contemporary. An inviting from porch greets guests and creates stylish curb appeal. Inside, the kitchen overlooks the family room and includes a big island. Relax in the master suite, which includes a five-piece bathroom and a walk-in closet.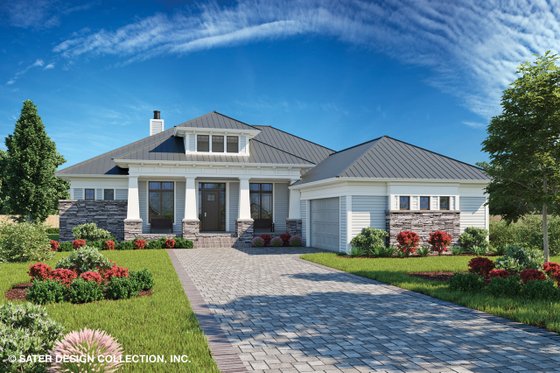 Plan 930-499
Enjoy year-round outdoor living with this one-story home plan, which creates outstanding indoor-outdoor flow via many sets of French doors to the back veranda. Cozy up next to the large fireplace in the open great room (which also features built-ins). Two guest rooms reside to the right of the floor plan, while the private master suite sits to the left (which also opens to the back veranda).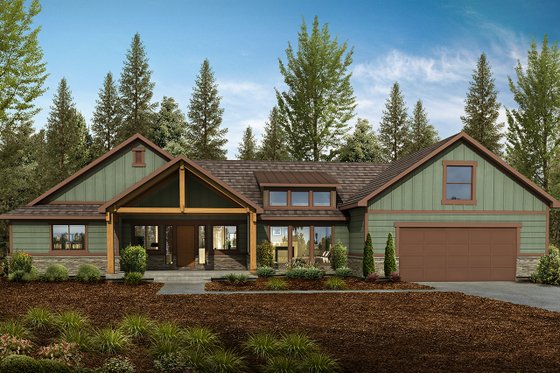 Plan 1073-3
This elegant (and incredibly open) Craftsman home plan design puts most of the living spaces on one level, including three bedrooms, but also gives you room to expand upstairs with a fourth bedroom and office. Don't miss the generously-sized laundry room that makes doing laundry a blast! Okay, maybe that's a stretch – but you get the point.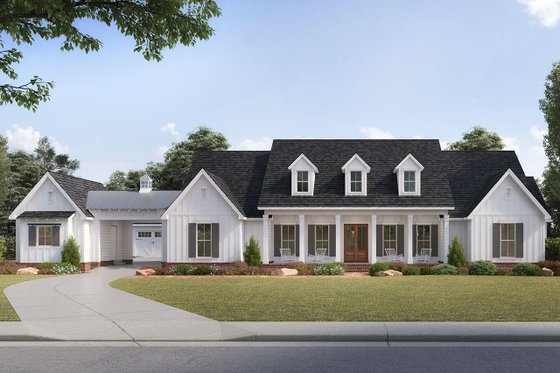 Plan 1074-3
Hello gorgeous! Here's a one-story layout filled with upscale amenities, including tons of storage (check out the big walk-in pantry near the island kitchen), relaxing outdoor living, and a luxurious master suite. A wrap-around porch boasts a fireplace and outdoor kitchen for year-round outdoor living. The great room also sports a cozy fireplace – great for holiday hangs.
Download our modifications guide (for free!)
Browse thousands of house plans