By Aurora Zeledon
How much does it cost to build a house? The answer depends on so many variables, from where you're building to what level of finishes you choose. But if you're trying to stay within a tight budget, start with the fundamentals: small house plans with open floor plans are the cheapest to build. And you don't have to sacrifice modern amenities to keep costs down, since today's best small house plans showcase outstanding curb appeal and modern floor plans. Here are ten of our favorite new home plans, most under 2,000 square feet.
Three Bedroom House Plan with an Open Kitchen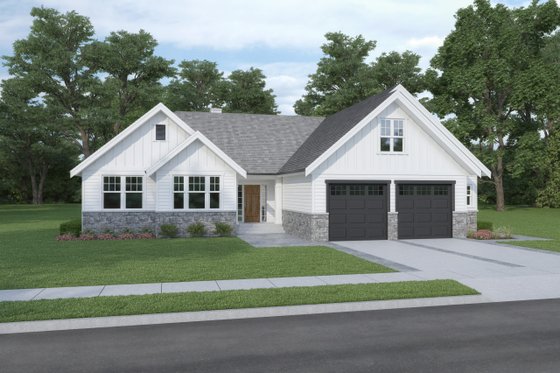 Plan 1070-109
This modern farmhouse plan gives you three bedrooms on one level, so it's easy to get around. A fireplace adds warm ambiance to the great room – cuddle up here during the winter, or bake some cookies in the spacious open kitchen. Decorative beams draw your eye up to make the small floor plan feel bigger. The master suite shows off a large walk-in closet and a private five-piece bathroom with double sinks and a large, modern shower.
See small space interior design ideas in this article from House Beautiful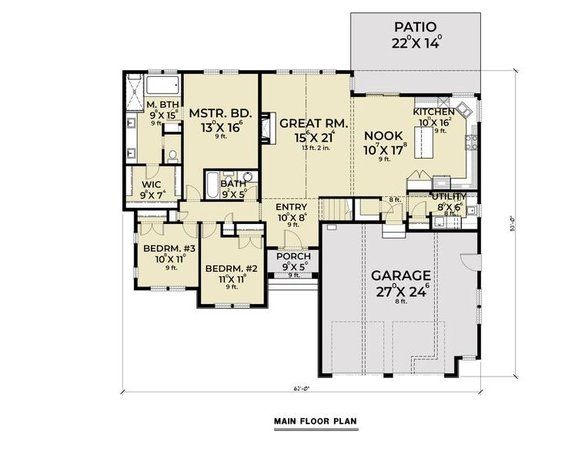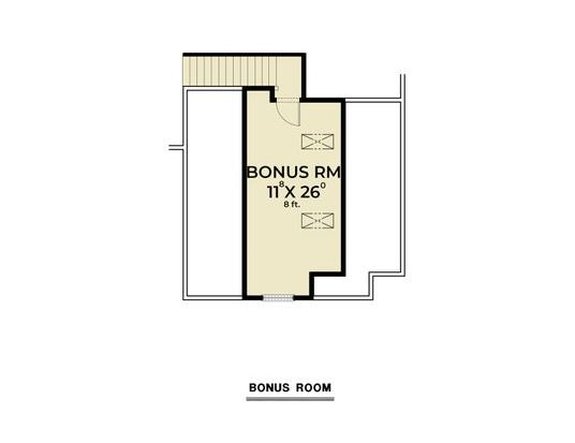 Modern Farmhouse Plan with a Back Porch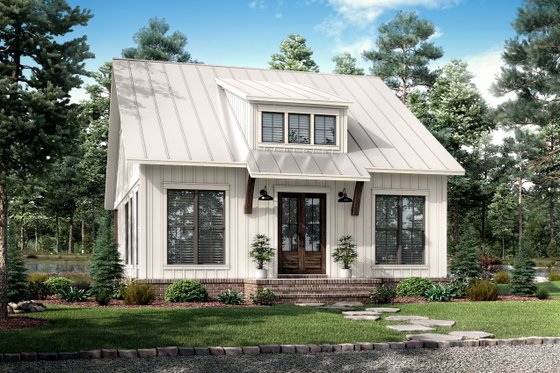 Plan 430-238
Small house plans have to be ready for anything. This home design has you covered with a flexible bunk room that could easily become a home office, with a stylish barn door ready to give you extra privacy. The open floor plan flows beautifully from the living room to the island kitchen, where a snack bar will become your everyday hangout zone. Step out to the big back porch for fresh air. The sleek metal roof adds modern farmhouse curb appeal to the exterior.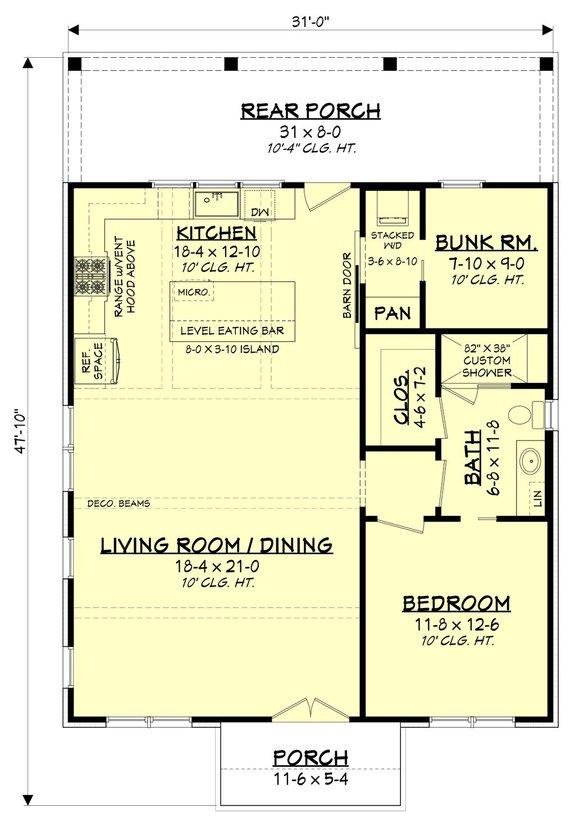 Ranch Home Plan with Walk-In Closets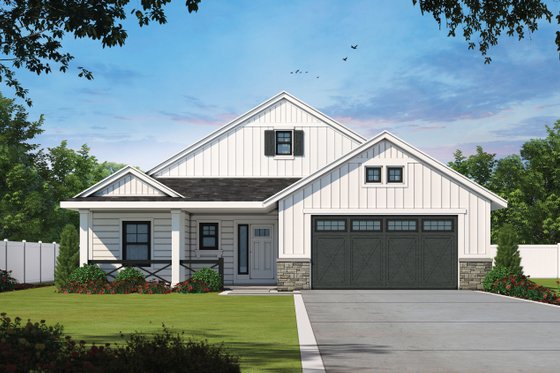 Plan 20-2393
Here's something you don't expect in small house plans: tons of storage! Every bedroom features a walk-in closet in this ranch home. The third bedroom can even open to the dining area if you choose, making it a handy home office. There's also a pocket office near the front, perfect for working from home. On the exterior, a mix of horizontal and vertical siding creates modern farmhouse style, with a touch of stone adding Craftsman flair. Not bad for having just 1,619 square feet!
Explore Architectural Digest's tips for small spaces here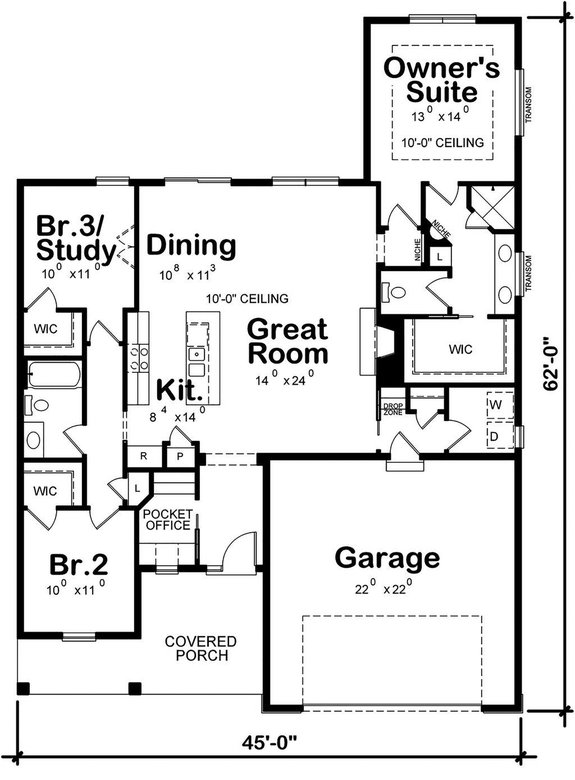 One-Story House Plan with an In-Law Suite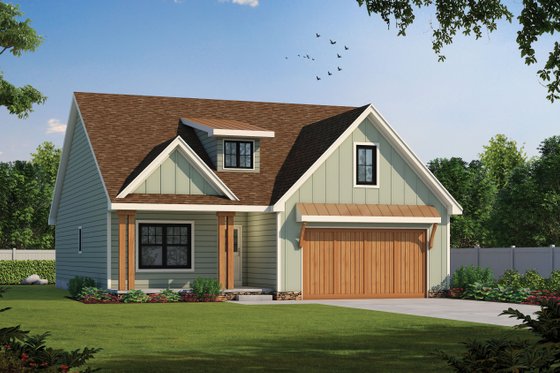 Plan 20-2398
Small home plans don't typically feature in-law suites, but this one does. The second master suite, which can nicely accommodate a mother-in-law or an older child, sits near the front for privacy and includes a private bathroom. Meanwhile, the open floor plan makes it easy to hang out with family while cooking dinner, or simply relaxing by the fireplace in the great room. Metal roof accents add modern farmhouse style to the Craftsman exterior.
Choose your favorite layout options for the bathrooms.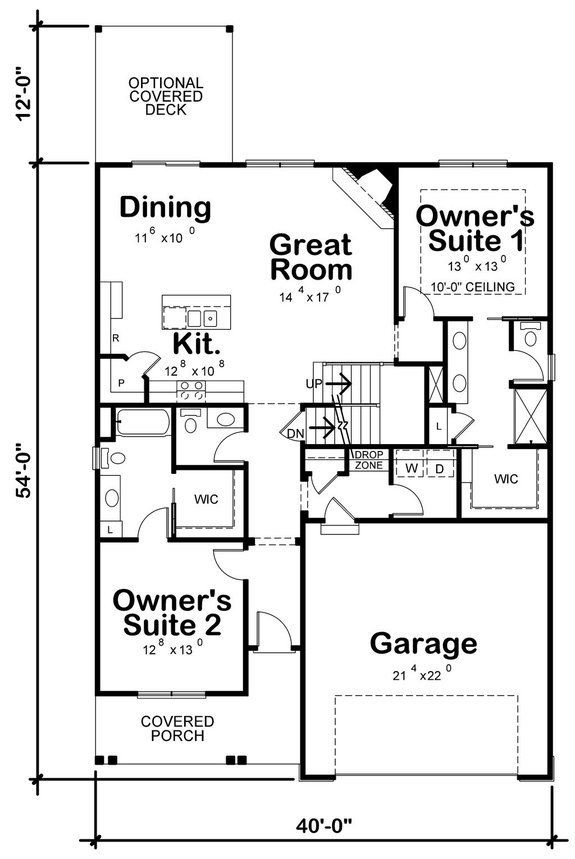 Luxury House Plan Under 1,400 Square Feet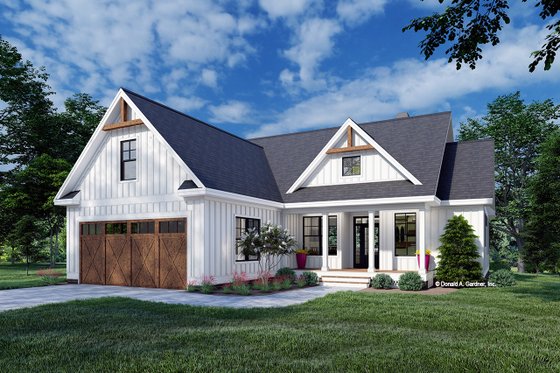 Plan 929-1107
Who knew you could have a luxury house plan that's under 1,400 square feet? Here's the proof. This exclusive home plan manages to give you all kinds of special amenities, including decorative ceiling treatments. Three bedroom house plans with split-bedroom layouts, like this one, give you extra privacy in the master suite. Don't miss the large front porch. A sun tunnel brightens up the laundry room, while a skylight in the kitchen also draws in natural light.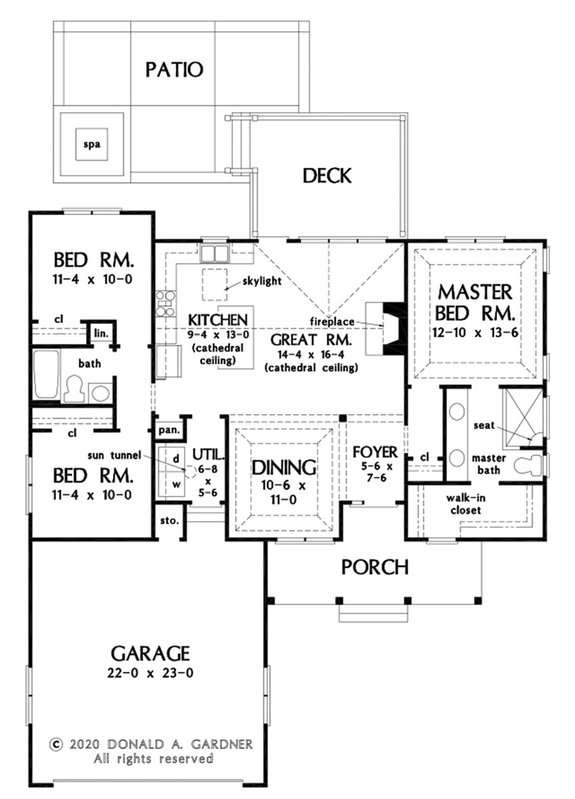 Retirement House Plan with RV Garage
Plan 932-337
Looking at retirement house plans? This remarkable home plan, which would fit in beautifully in Texas, Arizona, or New Mexico, includes room to park an RV and a four-car garage. Wow! That makes it easy to park your vehicles and take off at a moment's notice. Of course, you might want to stay home when you see the inside.
Open floor plans don't get much more open than this, with the kitchen's snack bar overlooking the great room. A rooftop deck provides a charming place to relax on sunny days, and gives you outdoor living space without needing a large lot.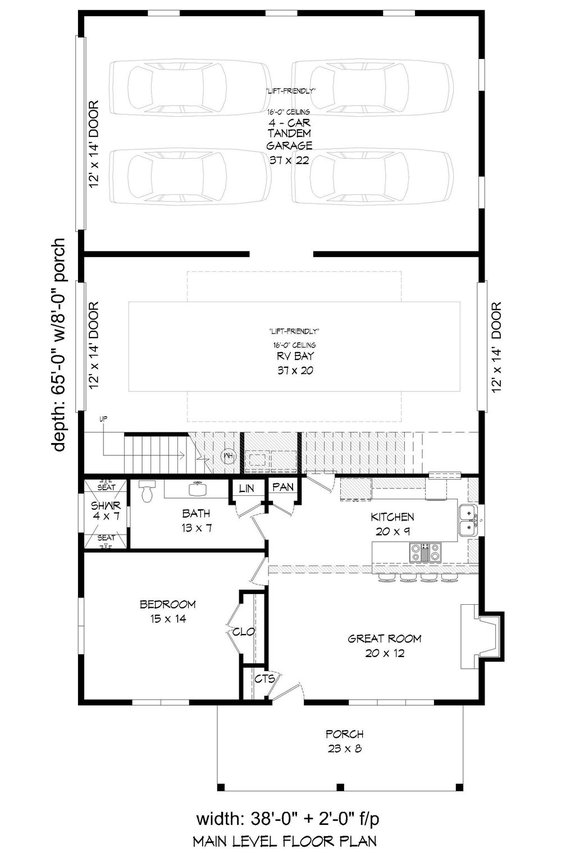 Small House Plan with Wraparound Porch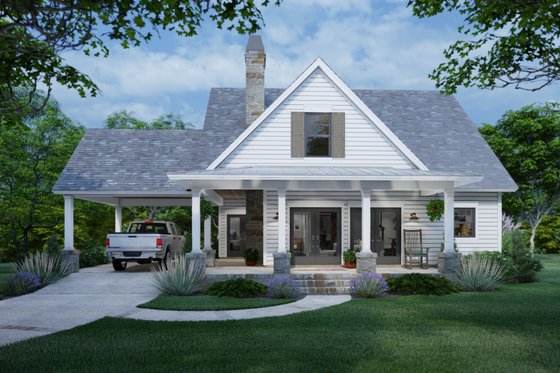 Plan 120-273
House plans with wraparound porches give you instant curb appeal. This one also shows off modern farmhouse style with fresh, simple siding and a metal roof accent. The open floor plan inside makes excellent use of every square foot, with the kitchen taking center stage. The master suite invites you to relax on this level (check out that huge walk-in closet) while two bedrooms and a bonus space occupy the second level.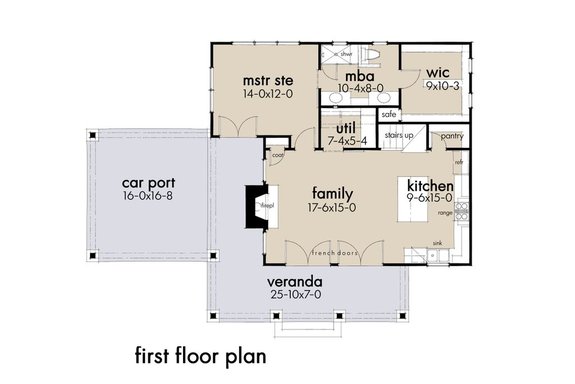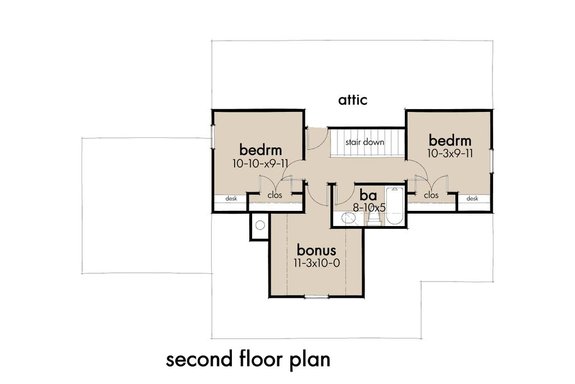 Modern House Plan for a Small Lot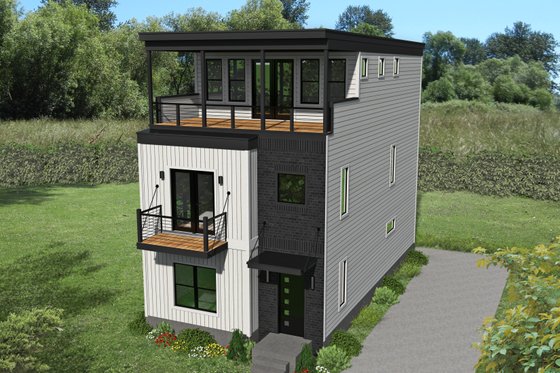 Plan 932-317
Modern house plans come in every size, from luxury home plans to tiny house designs. What if you want a decent amount of space but you don't have a big lot? This home plan features 2,200 square feet but the footprint of the design is quite narrow. That means you don't need a big piece of land to enjoy lots of space! The ultra-open floor plan includes a big kitchen island with lots of space to hang out and cook.
On the next level up, the master suite shows off a really cool spa-like bathroom with a "wet room" that puts the tub in the huge shower (just take a look). Another bedroom and bathroom on this floor can become a home office as needed. On the top level, a third bedroom shares the floor with a fun bonus room – prepare a drink at the wet bar, then step out to the scenic mezzanine to enjoy the view.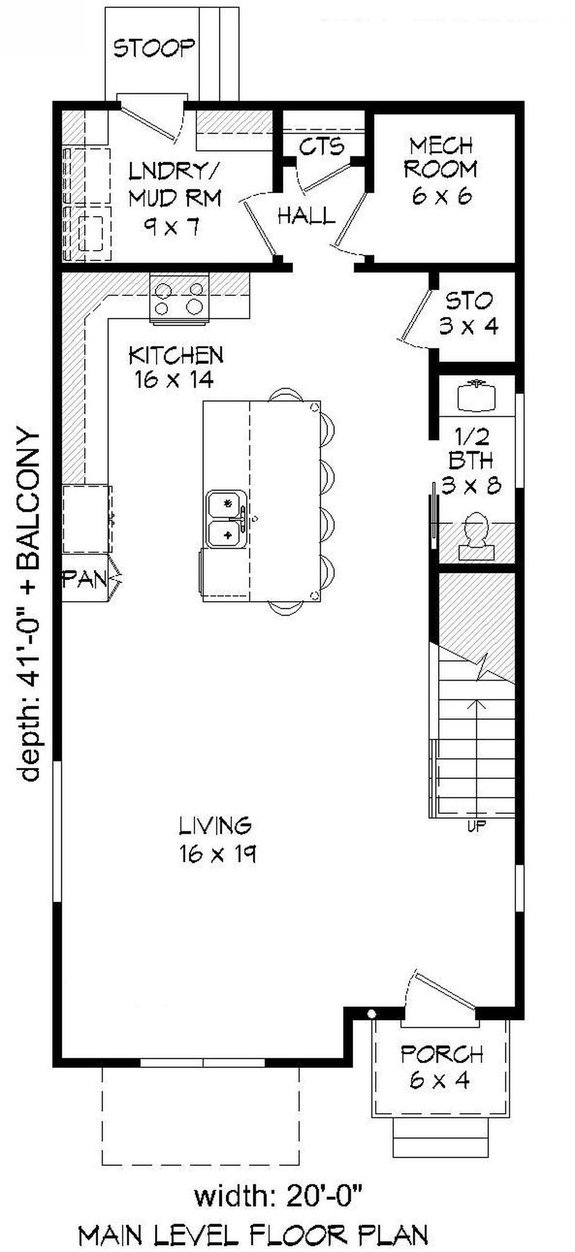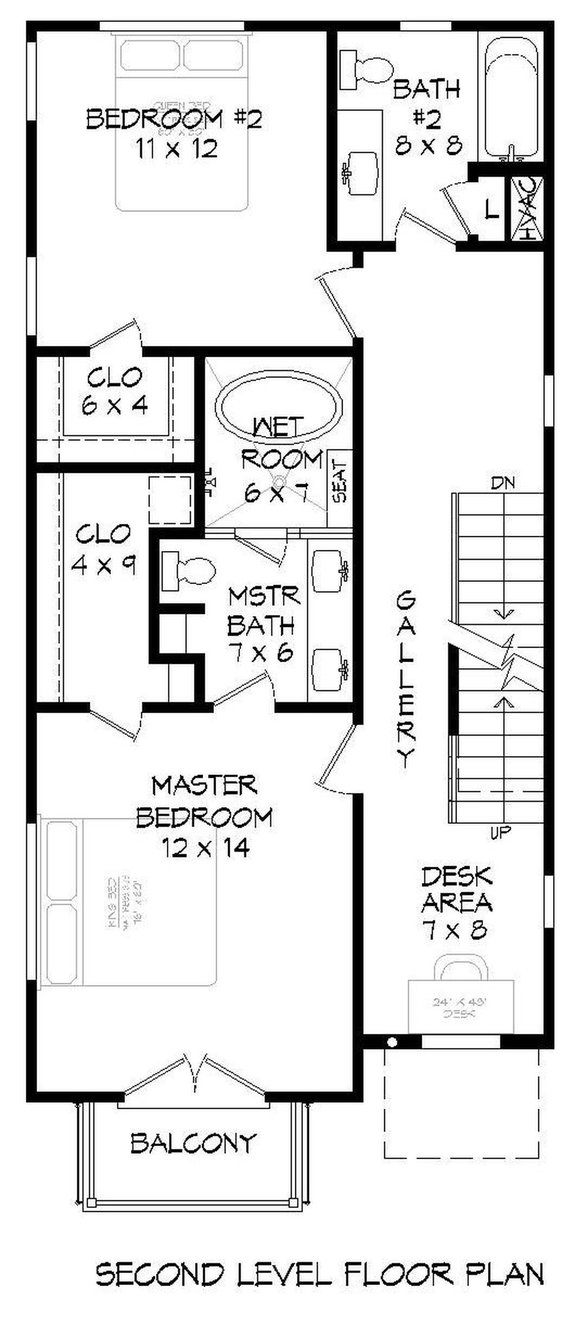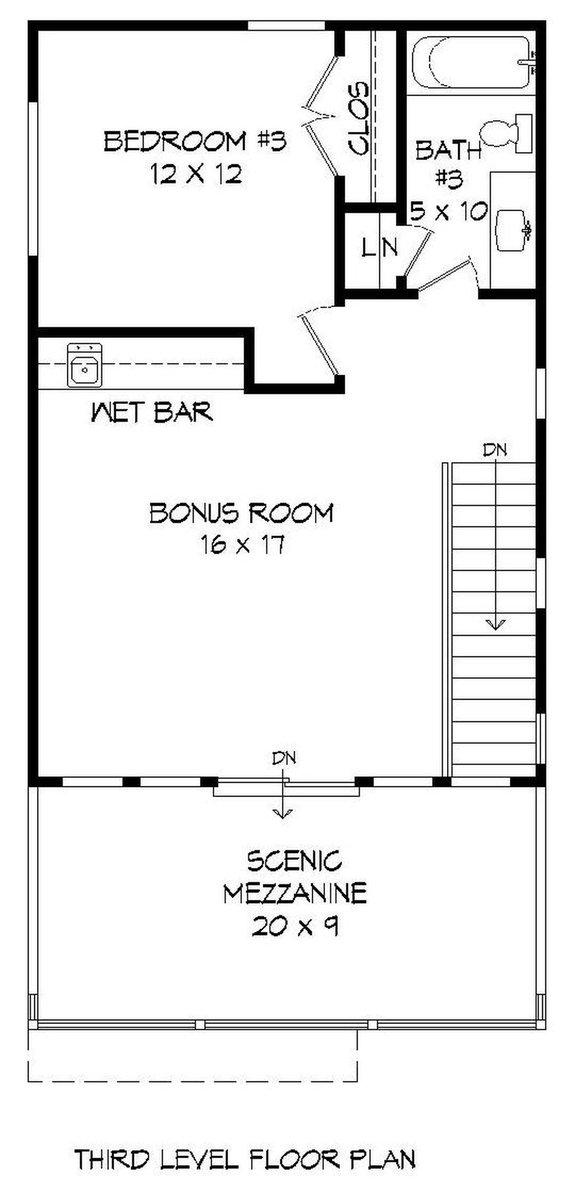 Cottage House Plan with Curb Appeal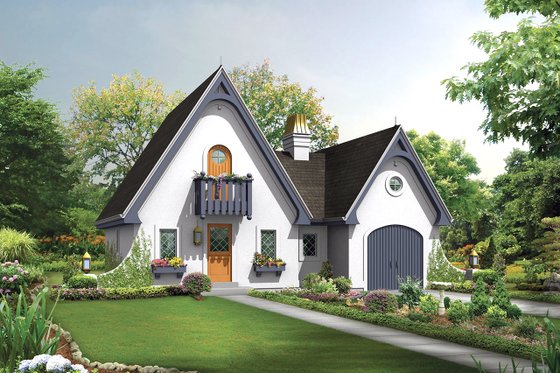 Plan 57-675
Do you dream about cottage house plans with fairytale curb appeal? If so, this adorable small home design might be the one for you. It's got one bedroom, a covered patio, and a large garage. Open floor plans often emphasize the kitchen, but if you prefer the focus to be on the living room for a more traditional feeling, this house design will feel exactly right. A bay window in the dining nook brings in light and adds a charming touch of character.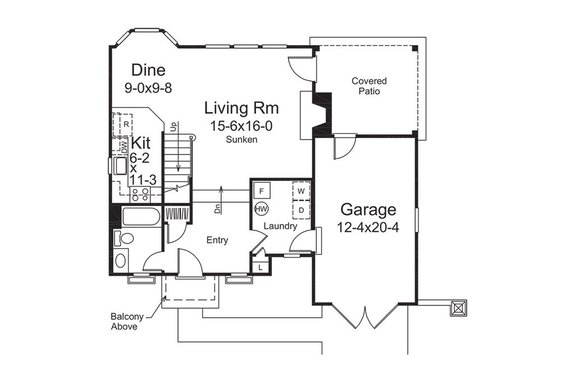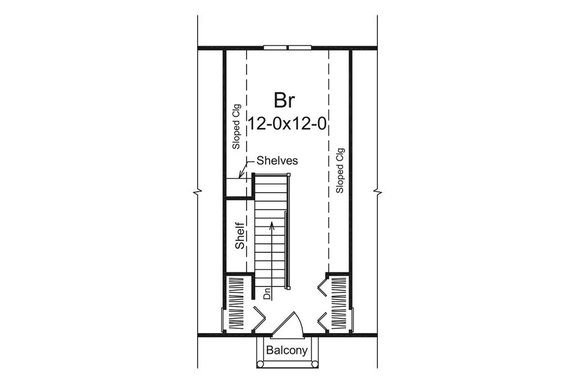 Ranch House Plan with a Big Porch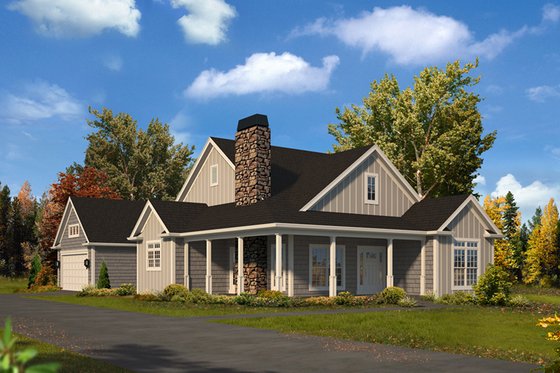 Plan 57-669
Ranch house plans with wrap around porches make it easy to get outside. Just imagine sitting on the front porch during a crisp fall day, watching the leaves slowly float down. Sounds nice, right? Then head inside to the kitchen and prepare a snack, or get cozy by the fireplace in the great room. House plans with three bedrooms and two bathrooms, like this one, give you maximum versatility without excess space.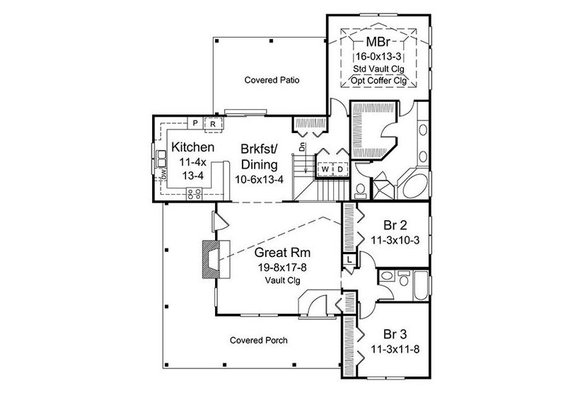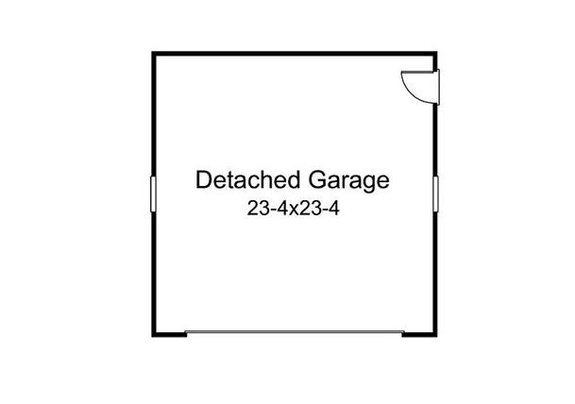 Explore Small House Plans here